My Blog
Posts for: November, 2018
By Kyle Bouhana, D.D.S.
November 20, 2018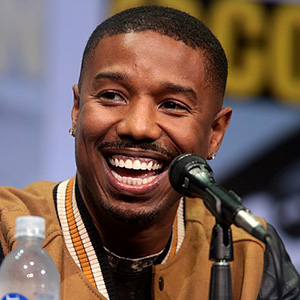 Some moviegoers have been known to crunch popcorn, bite their fingers or grab their neighbor's hands during the intense scenes of a thriller. But for one fan, the on-screen action in the new superhero film Black Panther led to a different reaction.
Sophia Robb, an 18-year-old Californian, had to make an emergency visit to the orthodontic office because she snapped the steel wire on her retainer while watching a battle scene featuring her Hollywood crush, Michael B. Jordan. Her jaw-clenching mishap went viral and even prompted an unexpected reply from the actor himself!
Meanwhile, Sophia got her retainer fixed pronto—which was exactly the right thing to do. The retention phase is a very important part of orthodontic treatment: If you don't wear a retainer, the beautiful new smile you're enjoying could become crooked again. That's because if the teeth are not held in their new positions, they will naturally begin to drift back into their former locations—and you may have to start treatment all over again…
While it's much more common to lose a removable retainer than to damage one, it is possible for even sturdy retainers to wear out or break. This includes traditional plastic-and-wire types (also called Hawley retainers), clear plastic retainers that are molded to fit your teeth (sometimes called Essix retainers), and bonded retainers: the kind that consists of a wire that's permanently attached to the back side of your teeth. So whichever kind you use, do what Sophia did if you feel that anything is amiss—have it looked at right away!
When Black Panther co-star Michael B. Jordan heard about the retainer mishap, he sent a message to the teen: "Since I feel partly responsible for breaking your retainers let me know if I can replace them." His young fan was grateful for the offer—but even more thrilled to have a celebrity twitter follower.
If you have questions about orthodontic retainers, please contact our office or schedule a consultation. You can read more in the Dear Doctor magazine articles "The Importance of Orthodontic Retainers" and "Bonded Retainers."
By Kyle Bouhana, D.D.S.
November 10, 2018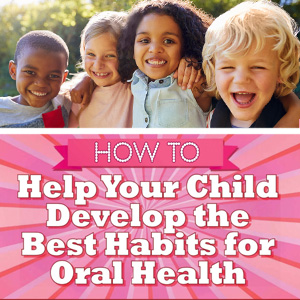 Helping your infant or toddler develop good dental habits is one of the best head starts you can give them toward optimum oral health. But even after they've matured enough to handle hygiene tasks without you, they still need your guidance.
This is especially true in the "tween" and teen years. Although they're beginning to flex their independence muscles, they're still vulnerable at this age to peer pressure urging them to try things that, among other outcomes, could hurt their oral health.
Here are 3 areas where your input and guidance could save your older children and teens from oral health problems.
Sports activities. As children mature, they may also become involved with various physical activities, including contact sports. Years of diligent hygiene and dental care can be undone with one traumatic blow to the mouth. You can help avoid this by urging your child to wear a mouth guard during sports activity. While there are some good choices on the retail market, the most effective mouth guards are custom-created by a dentist to precisely fit your child's mouth.
Oral piercings. While expressions of solidarity among young people are popular and often harmless, some like oral piercings and their hardware could potentially damage teeth and gums. You should especially discourage your child from obtaining tongue bolts or other types of lip or mouth hardware, which can cause tooth wear or fracture. Instead, encourage them to take up safer forms of self-expression.
Bad habits and addictions. A young person "spreading their wings" may be tempted to dabble in habit-forming or addictive activities. In addition to their effect on the rest of the body, tobacco, alcohol and drugs can have severe long-term consequences for oral health. Unsafe sexual practices could lead to the contraction of the human papilloma virus, which has been linked to oral cancer in young adults. Be sure your teen understands the dangers of these habits to both their oral and general health—and don't hesitate to seek professional help when a habit becomes an addiction.
If you would like more information on helping your child develop great oral habits, please contact us or schedule an appointment for a consultation. You can also learn more about this topic by reading the Dear Doctor magazine article "How to Help Your Child Develop the Best Habits for Oral Health."