My Blog
Posts for: April, 2019
By Kyle Bouhana, D.D.S.
April 19, 2019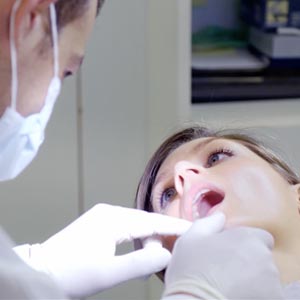 This month marks the 20th annual observance of Oral Cancer Awareness Month. Last year, over 50,000 people in the US were diagnosed with oral cancer, and over 10,000 people died from the disease. The 5-year survival rate for oral cancer is only around 57%, making it more deadly than many other types of cancer. But if oral cancer is caught and treated early, the 5-year survival rate jumps to over 80%. This is one reason why regular dental checkups are so important—we can be your best ally in detecting oral cancer in its early stages.
Oral cancer is particularly dangerous because it often develops without pain or obvious symptoms. Early detection greatly improves the chances of successful treatment, but signs of the disease frequently go unnoticed until the cancer is advanced. Fortunately, dentists and dental hygienists are trained to recognize signs of oral cancer in the early stages, when it is most treatable. Oral cancer can appear on any surface of the mouth and throat, with the tongue being the most common site, particularly along the sides, followed by the floor of the mouth. As part of a regular dental exam, we examine these surfaces for even subtle signs of the disease.
Screenings performed at the dental office are the best way to detect oral cancer, but between dental visits it's a good idea to check your own mouth for any of the following: white or red patches, lumps, hard spots, spots that bleed easily or sores that don't heal. Let us know if any of these symptoms don't go away on their own within two or three weeks.
Using tobacco in any form is a major risk factor for oral cancer, especially in combination with alcohol consumption. Although the majority of people diagnosed with oral cancer are over age 55, the fastest growing segment of new diagnoses are among young people due to the rise in cases of sexually transmitted human papillomavirus (HPV) in young adults.
A routine dental visit can do much more than preventing and treating tooth decay and gum disease—it might even save your life! If you have questions about oral cancer or are concerned about possible symptoms, call us as soon as possible to schedule an appointment for a consultation.
By Kyle Bouhana, D.D.S.
April 09, 2019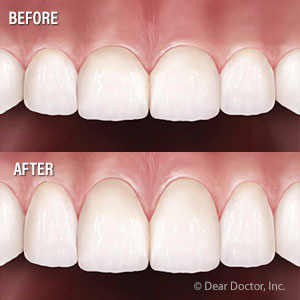 There is a primary principle dentists follow regarding tooth decay—treat it as soon as you find it. Something as simple and routine as filling a cavity could prevent future tooth loss.
But treating a cavity at or below the gum line could be anything but simple and routine. Older adults who may also be dealing with gum recession are more likely to have these kinds of cavities where the gums block clear access to it.
But there is a way to access gum-covered cavities with a minor surgical procedure known as crown lengthening. Crown lengthening is commonly used in cosmetic dentistry to expose more of the visible teeth when there's an overabundance of gum tissue or if the teeth are disproportionately small. We can use it in this instance to surgically relocate the blocking gum tissue out of the way of the cavity.
After numbing the area with local anesthesia, tiny incisions will be made in the gums to create a tissue flap. After reshaping the underlying bone to recreate normal anatomy but at a different level, this flap is then moved and sutured to a new position. This exposes enough tooth structure so that the cavity can be repaired after gum healing.
As with any minor surgery, there's a very slight risk of bleeding and/or infection with crown lengthening. If you undergo this procedure, you'll receive post-care instructions for the first few days afterward including avoiding strenuous activities, eating only soft foods and using an ice pack the day of surgery to help control swelling.
This versatile procedure can help save a tooth that might otherwise be lost due to decay. And, it might even improve your appearance.
If you would like more information on treatment options for tooth decay, please contact us or schedule an appointment for a consultation. You can also learn more about this topic by reading the Dear Doctor magazine article "Crown Lengthening: This Common Surgical Procedure Restores Function and Improves Appearance."