My Blog
Posts for tag: jaw pain
By Kyle Bouhana, D.D.S.
July 17, 2021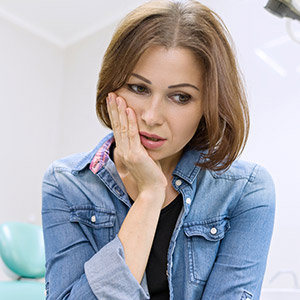 There's still much about the underlying nature of chronic jaw joint dysfunction we have yet to unravel. Treating these conditions known as temporomandibular joint disorders (TMDs) may therefore require some experimentation to find what works for each individual patient.
Most TMD therapies are relatively conservative: eating softer foods, taking anti-inflammatory pain relievers or undergoing physical therapy. There have been some surgical techniques tried to relieve jaw pain and dysfunction, but these have so far had mixed results.
Recently, the use of the drug Botox has been promoted for relieving jaw pain, albeit temporarily. Botox contains tiny amounts of botulinum toxin type A, a poisonous substance derived from the bacterium Clostridium botulinum, which can cause muscle paralysis. It's mainly used to cosmetically smooth out small wrinkles around facial features.
Because of these properties, some physicians have proposed Botox for TMD treatment to paralyze the muscles around the jaw to reduce pain and discomfort. While the treatment sounds intriguing, there are a number of reasons to be wary of it if you have TMD.
To begin with, the claims for Botox's success in relieving jaw pain have been mainly anecdotal. On the other hand, findings from randomized, double-blind trials have yet to show any solid evidence that Botox can produce these pain-relieving effects.
But even if it lived up to the claims of TMD pain relief, the effect would eventually fade in a few weeks or months, requiring the patient to repeat the injections. It's possible with multiple Botox injections that the body will develop antibodies to fight the botulinum toxin, causing the treatment to be less effective with subsequent injections.
Of even greater concern are the potential side effects of Botox TMD treatment, ranging from headaches and soreness at the injection site to more serious muscle atrophy and possible facial deformity from repeated injections. There's also evidence for decreased bone density in the jaw, which could have far-reaching consequences for someone with TMD.
The best approach still seems to lie in the more conservative therapies that treat TMD similar to other joint disorders. Finding the right combination of therapies that most benefit you will help you better manage your symptoms.
If you would like more information on treatments for TMD, please contact us or schedule an appointment for a consultation. You can also learn more about this topic by reading the Dear Doctor magazine article "Botox Treatment for TMJ Pain."
By Kyle Bouhana, D.D.S.
July 17, 2017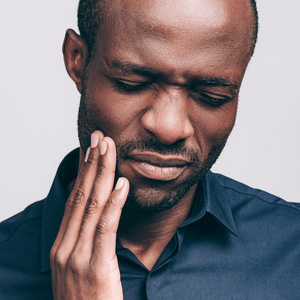 Chronic jaw pain and limited jaw mobility are two common symptoms of a group of conditions known as temporomandibular joint disorders (TMJD or TMD). Several effective treatments have developed over the years, despite the fact that the underlying causes for TMD remain an elusive quarry for medical researchers.
But we may now have a promising new lead in understanding TMD: a possible link between it and other systemic inflammatory diseases. In recent study researchers interviewed over 1,500 people with TMD about various aspects of their lives. Nearly two-thirds reported at least three or more other inflammatory health conditions like fibromyalgia, chronic headaches or rheumatoid arthritis.
These statistics suggest a relationship between TMD and these other conditions. Further exploration of these possible links could result not only in a greater understanding of TMD but better treatment strategies for it and the other related conditions.
In the meantime, though, what can you do if you're currently dealing with TMD?
As of now the approaches with the best results continue to be conservative, non-invasive techniques we've used for several years. Thermal therapies like hot or cold compresses to the jaw area, for example, are quite effective in providing pain relief, and muscle relaxant drugs have proven beneficial for improving jaw mobility.
More radical approaches like jaw surgery have also come into prominence. But there's a caveat here: a significant number of people find their conditions don't improve or may even worsen. In the study previously mentioned, only 38% of respondents who had undergone jaw surgery saw any range of improvement (from slight to significant); by contrast, 28% indicated no change in symptoms and 46% said they were worse off.
It's important, then, that you thoroughly discuss your condition with your dentist, verifying first that you have TMD.  Together you can develop a treatment plan to relieve pain and restore jaw function. If your dentist or surgeon suggests surgery, consider seeking a second opinion before choosing this more radical approach.
Hopefully, further research into the causes and relationships of TMD with other health conditions will yield still better treatments. In the meantime, you may still find relief and improve your quality of life with the proven techniques available now.
If you would like more information on treatments for chronic jaw pain, please contact us or schedule an appointment for a consultation. You can also learn more about this topic by reading the Dear Doctor magazine article "Chronic Jaw Pain and Associated Conditions."